IP- Ingress Protected Cabinets ,Junction box & Enclosures Solution



RAckOm has been manufacturing cabinets for Indoor and IP Rating Outdoor applications. RAckOm has a long experience of product development both for military and civilian applications. This broad-based experience has been fundamental to the development of a wide range of integrated outdoor Standard Cabinets & Customized enclosure systems For Different Segments including Smart City Projects, Safe City Projects, Private & Public Sector Surveillance Projects, IT-Telecom Projects, Police & Army Projects. We Produce IP54, IP55, IP65 Range Cabinets & Enclosure Which are Pole Mounts, Wall Mount & Floor Mount. These cabinets can vary in size, from relatively small street-side cabinets to large walk-in cabins located trackside green field sites, street-side etc. We Provide outdoor cabinet range provides single or multi-chamber, temperature controlled secure environment for valuable sensitive communications, electronic & electrical equipment, in a cost effective and space saving manner. Cabinets are sealed up-to IP55- IP65 and are tailor made to suit customers' specific equipment, including fibre management, Additional essential features protect against the dangers of dust, humidity, rain, moisture and physical attack. Protection is provided from the suns heat using double wall technology, thermal chamber and high-performance insulation to minimise the effects of solar heat gain and the transference of heat/cold. Reducing these threats can eliminate hot spots and condensation decreasing the failure of sensitive communications or other electronic equipment.

SNMP ( Simple Network Management Protocol) Remote Monitoring is an added features to the cabinets on Customer requirement Which manage to send Email & SMS notifications on Fan Failure, Humidity alert, temperature alert, Smoke Detection, Water Ingress, unauthorized access etc.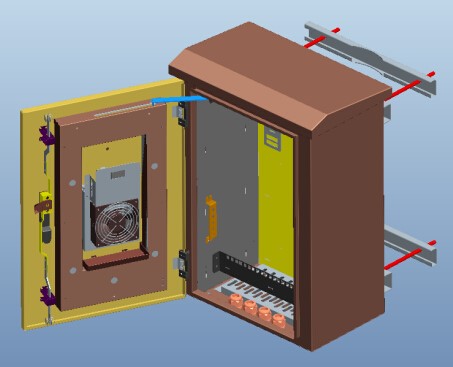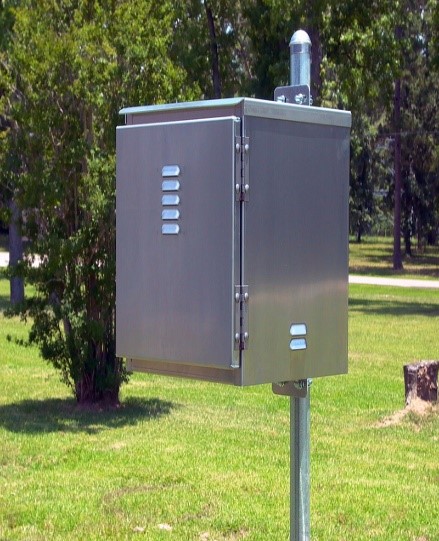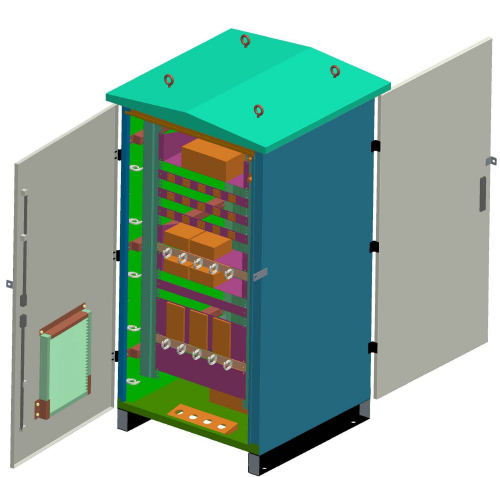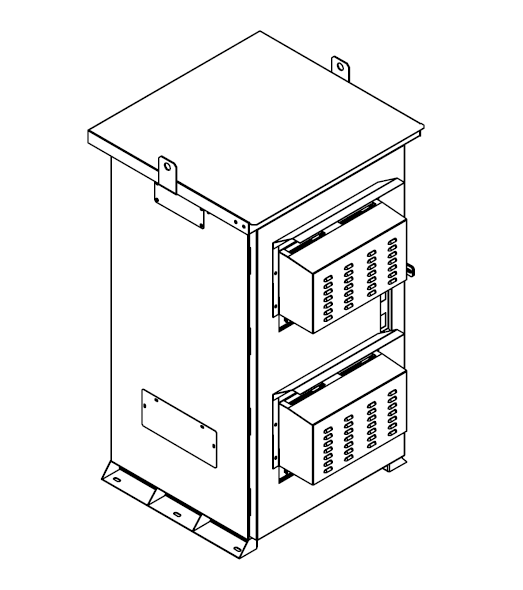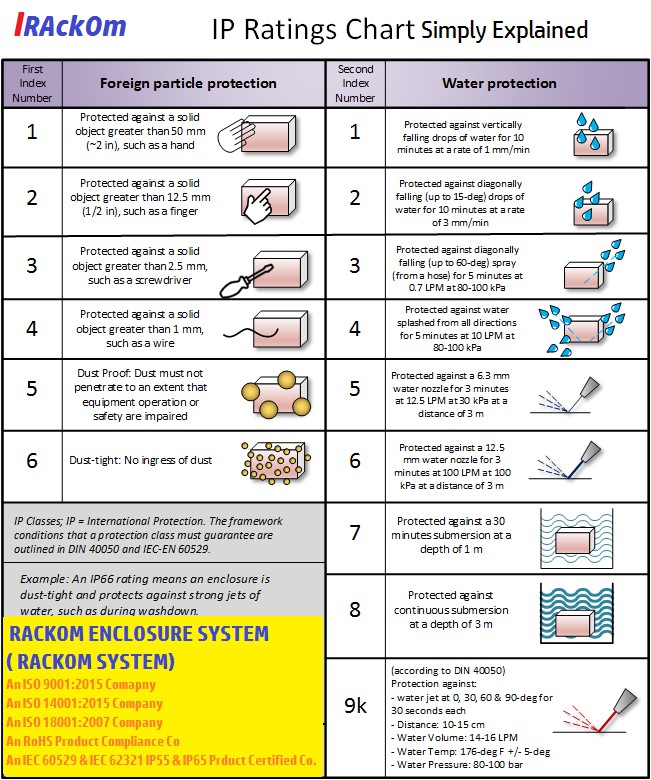 RAckOm Outdoor IP Cabinets With Cooling arrangement
RAckOm has variety of Outdoor Cabinets featured from simple fan cooled cabinets to AC based Outdoor cabinets. we are consistently working on adding every latest possible features to our outdoor cabinets by doing continuous research & development.

Outdoor Cabinets with Forced Air Cooling system
These cabinets having Single Fan option to Maximum 10 Fan option, the allocation of fan on top or Side walls are fully customized as per project & application requirement.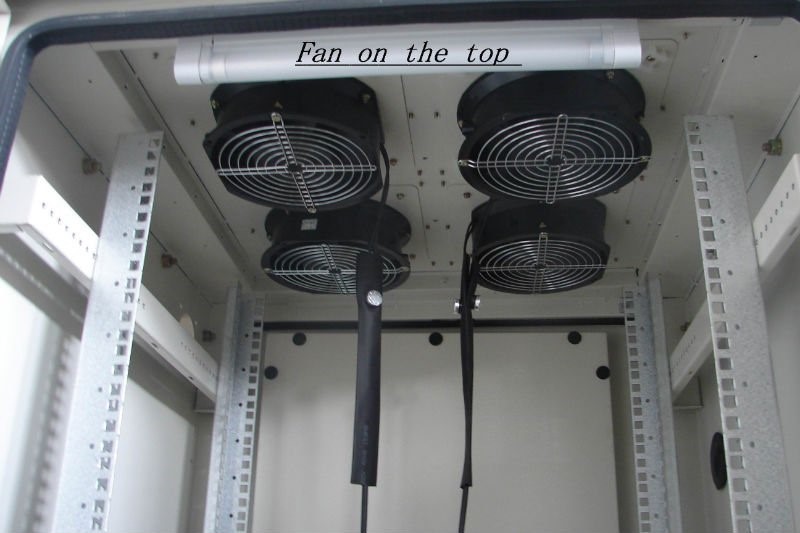 Outdoor Cabinets with Peltier Cooling system
These cabinets having compact solid state design having cooling capacity ranging 60-200 W with optional custom electronic control system. It provide adequate cooling inside the telecommunication cabinets. This Peltier cooling option are available in 24 V/48V DC voltage option along with drip tray for condensate.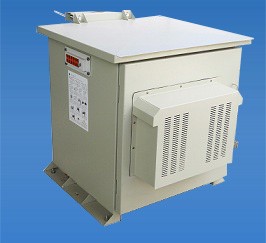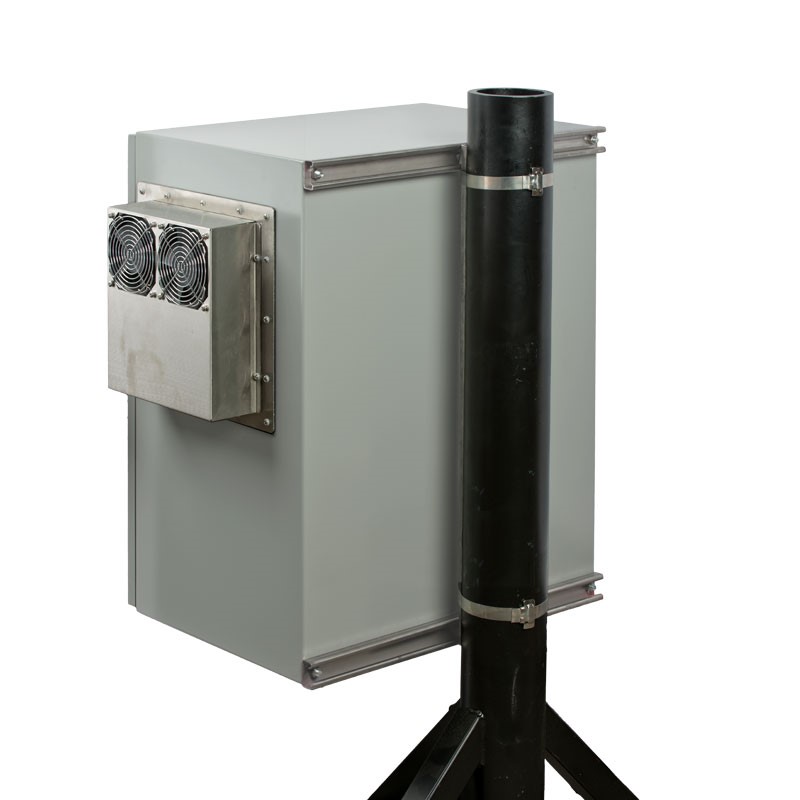 Outdoor Cabinets with Heat Exchanger Cooling system ( HEX Cooled )
These cabinets having Heat Exchanger Cooling option which provide adequate cooling with low noise inside the cabinets with 48V DC as well as 220V AC supply ,works well even when AC power fails .Heat Exchangers does Passive cooling with closed-loop systems that have been designed to provide cooling where internal equipment of the cabinet emits a large quantity of heat & normal operating temperature of internal equipment is higher than the enviroment temperature & where the indoor environment needs to be isolated from the outer environment completely. Featuring a counter flow design, these units utilize an enclosure fan which moves hot air from the top of enclosure, through the heat exchanger core where the heat is dissipated and the cool air returns to the bottom of the enclosure. Then the ambient fan moves cool air from near the bottom of the heat exchanger through the core where the heat from the enclosure is absorbed and dissipated to the ambient air out of the top of the heat exchanger. Heat Exchangers cooling capacity ranges is from 50W/K ,80W/K ,120W/K & 190W/K of closed-loop heat removal capacity and are available in a wide range of configurations for both indoor and outdoor use. These heat exchanger based Cabinets are available in both 230 V AC & 48 V DC current option.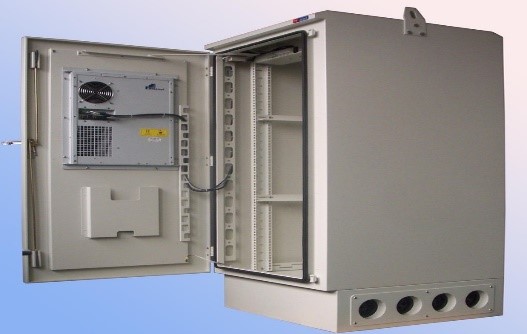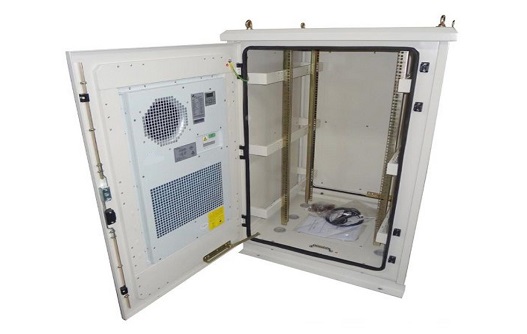 Outdoor Cabinets with Air-Conditioned Cooling system
These cabinets having Air-Conditioned Option with cooling capacity @L35/L35-W ranging from 300W to 5000 Watt . These AC can be mount on front door or side walls of the cabinets. the degree of required ambient temperature can be set from the inside panels of cabinets ( in case ODC ) and from outside panels in case of Indoor Cabinets .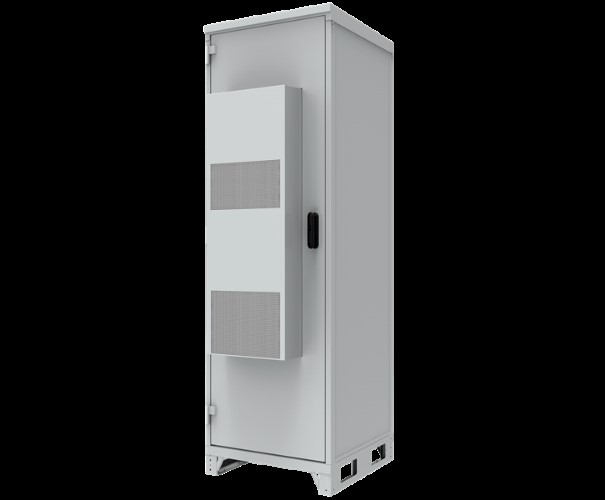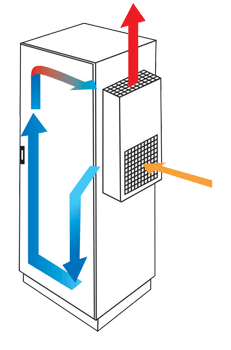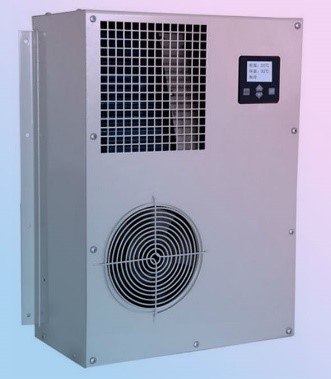 HOW MUCH COOLING DO I NEED?
The size and type of air conditioner required to properly cool an enclosure depends on a number of factors including the size of the enclosure, the outside ambient temperature, the internal heat load generated by the electronics, the desired internal temp. (max) and the desired end use of the equipment.
In order to make an accurate recommendation, we will need some information regarding your application. Upon receipt of your sizing data, we will perform a complete engineering review of your application to determine the proper size (BTU cooling) and type (thermoelectric or compressor-based) of air conditioner to meet your specific requirements.

WATT REFERENCE CHART
This chart is designed to help estimate the approximate heat dissipation of the equipment housed within your enclosure. In many cases the project details/specifications are not available during the design phase. This chart is intended to provide a rough estimate of the heat dissipation. This figure can vary significantly based on equipment efficiency, voltage, phase, and length of operation. You must confirm the actual heat dissipation of your equipment with the equipment manufacturer to get an exact heat dissipation figure.


EQUIPMENT

WATT RANGE

DVR (8 CHANNELS)

15 – 30 WATTS

NVR (8 CHANNELS)

25 – 50 WATTS

NETWORK SWITCH 8 PORT – (10/100/1000Mbps)

20 – 75 WATTS

DESKTOP COMPUTER

80 – 250 WATTS

TYPICAL 21″ COMPUTER MONITOR

40 – 80 WATTS

UPS 300 WATTS (4 OUTLETS)

165 – 300 WATTS

UPS 330 WATTS (8 OUTLETS)

350 – 500 WA

SERVER (DELL/HP)

750 WATTS ONWARDS



This chart is for reference only. Actual heat dissipation of your equipment may not be equal to what is listed in this chart. It is the customer's responsibility to confirm that the heat dissipation used to determine the cooling solution is correct


Features of the Panel AC Fitted in Cabinets
Energy Saving | 10 year life & minimum maintenance | Environment friendly | RoHS Compliance, Salt Fog tested , RS485 Port For Remote Control & Heater Options

Environmental Parameter
Operating temperature range: -40 ° C to +55 ° C
Storage temperature range: -25 ° C to +55 ° C
Transport temperature range: -40 ° C ~ +70 ° C
Relative humidity: 5% ~ 95% (+40 °C ± 2 °C)

Physical Structure
All our Outdoor Cabinets are Welded Construction by using Galvanized Steel the thickness of the body is adequate or by considering the mounting provision, load capacity & applications usually it start from 1.0mm to 2.0mm, all the load bearing mounting channels are having 1.5mm to 2.0mm thickness

Quality Certifications
QMS-ISO 9001:2015, EMS- ISO 14000:2015, OHSAS 18001:2007
RoHS Compliance From NABL Accredited Lab For Cabinets & Parts
STQC Certification For IEC 60529:2001 IP55 & IEC 62321:2013 IP65 NABL Certified Lab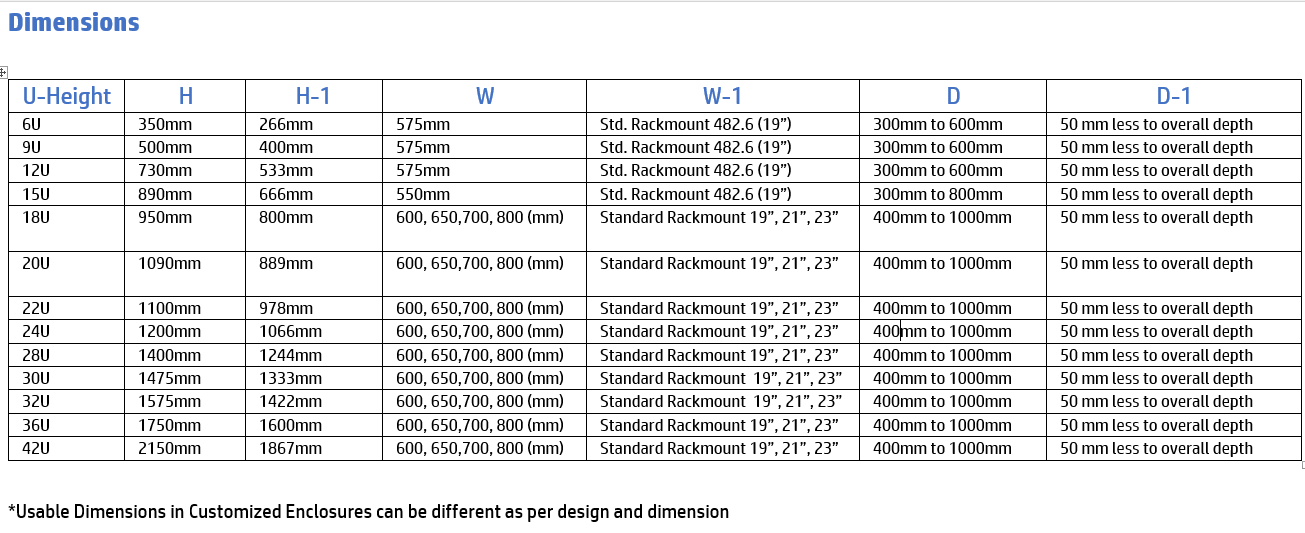 SPECIAL RACKS FOR CORROSIVE ENVIRONMENT & MARINE / COASTAL AREA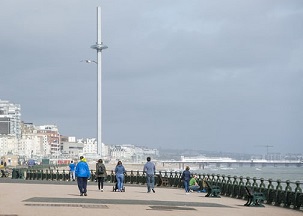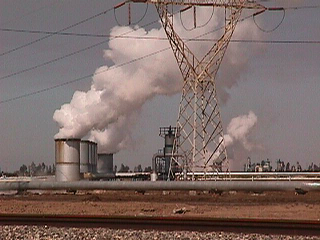 Rackom present Special Rack forCoastal area with special lead free polyester coating with excellent exterior durability and color retention . Rigrous acid salt spray test,chemical resistant test,constant humidity test, sulphur dioxide test,permeability test makes these Rack having minimum life span of more than 10 years.